NIGHTLIFE IN CABO DE GATA
If you are looking for nightlife in Cabo de Gata, you can do it in one of the localities of the Natural Park. We propose you to choose between different establishments, discotheques and concert halls.
---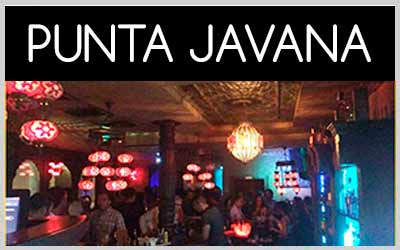 Disco Punta javana
Come and enjoy your nights with trendy music at Las Negras and its fabulous surroundings.
Party room and lounger bar. Events, bachelor parties ...
Calle Cantos Rodados, 2
04116 Las Negras, Almería
http://www.puntajavana.com
More information
---
---
---
Cabo de Gata Natural Park is a first-class protection place.If you navigate through these pages do not forget that the information you can obtain here, should be used with sensitivity.


Although we try to select the services that they are promoted here, we can not be held responsible if any of them presents any type of deficiency during your stay.

If you have any tourist service or Lodging in Cabo de Gata Natural Park, you can contact us and announce it in this informative guide.

---