Cabo de Gata Natural Features
Location: Cabo de Gata Natural Park is located southeast of Costa Almeria, on the eastern edge of the Gulf of Almería. It spans the municipalities of Almeria, Carboneras and Níjar.
Access: This natural park is accessed by the county starting in the N-344. in the section of the Alquián Carboneras.
Surface: 38.000 hs

Their ecological importance are in their volcanic origin, semi-arid climate, marine-terrestrial character.
Habitats of interest: Mediterranean steppe, dune formations, salt, coastal cliffs and seagrass beds (posidonia).

---
Within its limits is the Mountain range of the Cabo de Gata, the more important volcanic formation of all Iberian Peninsula, located to very few kilometers of the Almerí'a capital is located.

The Cabo de Gata Volcanic Complex is a magnificent geological exponent that has earned the European Geopark cataloging. We can contemplate these geological manifestations in the House of Volcanoes.


PROTECTION FIGURES
Special Protection Area for Birds (SPA)
Wetlands of International Importance the Salinas of Cabo de Gata (RAMSAR)
UNESCO Biosphere Reserve
Specially Protected Area of Importance for the Mediterranean (ZEPIM)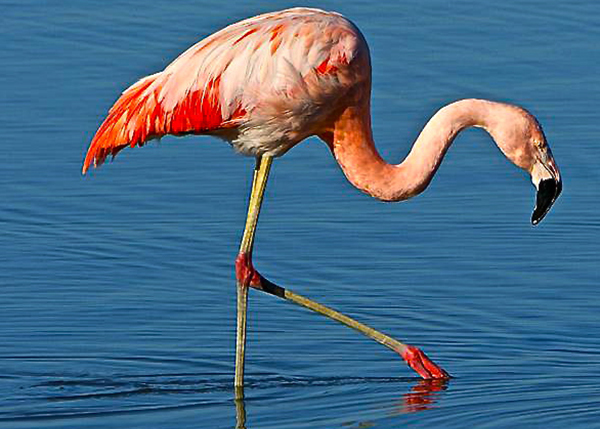 ---

FLORA IN CABO DE GATA
The vegetal landscape is made up of scrubs with species like cornicabra, matagallo, aulaga morisca and palmitos, considered the only native palm in the European continent.
Between its wealth is found a great community of "azufaifos", the best one and the greatest developed surface wich occupies in Spain.
In addition, It has unique sdpecies like "dragoncillo to Cabo de Gata" or the "clavelina of the Cabo".
More information
---
MARINE ECOSISTEM
One of the greatest wealth of this natural space is under the sea. The marine bottoms are formed by prairies of oceanic Posidonia.
In these submarine green extensions find food and shelter numerous species of crustaceans, moluscos and fish. Between these last ones, moreover, to the habitual species in Mediterranean waters like sargos, brecas, mojarras or herreras, others like cabracho exist, the sawhorse or the little king.

---

TERRESTRIAL FAUNA
The animal species that we will find in Cabo de Gata are typical of semi-desert climates. We distinguish the terrestrial fauna in two different biotopes: The grassland and the steppe zone.
More information
---
---
---
Cabo de Gata Natural Park is a first-class protection place.If you navigate through these pages do not forget that the information you can obtain here, should be used with sensitivity.


Although we try to select the services that they are promoted here, we can not be held responsible if any of them presents any type of deficiency during your stay.

If you have any tourist service or Lodging in Cabo de Gata Natural Park, you can contact us and announce it in this informative guide.

---